Gareth Reese, founder of FORESIGHT Mobile Ltd saw that there was a lot of demand for technical co-founders with real-world experience, so decided to take the plunge and set up his company to provide CTO services and software development for new tech companies.
He is based at our Merchants House Centre, in the heart of old Stockport.
Read more about his journey below!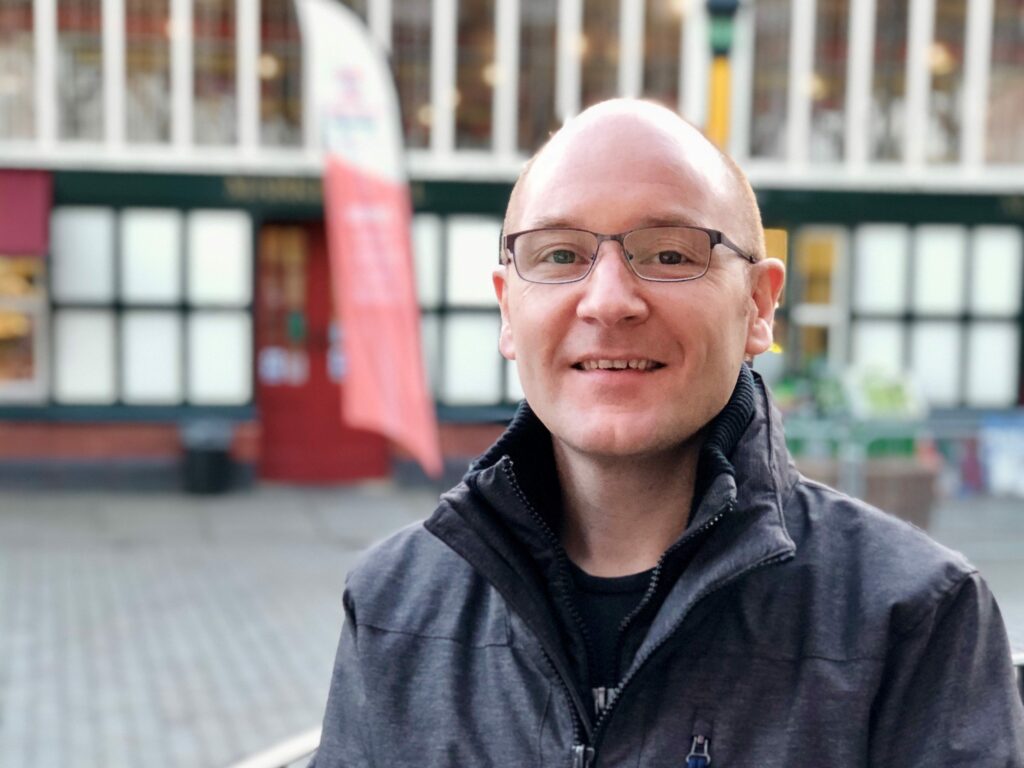 Gareth told us, 'Before starting my own business, I worked at a small computer games publisher. I helped the business grow to be one of the most successful mobile publishers in the world. After that successful exit I was keen to repeat my achievement with other tech start-ups.
I ran the business from home for a year or so, working on mobile app development for young tech companies. I slowly grew with some part-time contractors. Gradually, the workload dictated I expand, and I now have two full-time developers and contract other providers as necessary. This allows me to work as a full-service mobile app agency, providing Android and iOS app development, as well as a part-time CTO for various companies.
I am very proud to have helped launch several new digital businesses since starting the company and there will hopefully be more to come soon. We're also focusing more on using some upcoming technology called Flutter for our cross-platform app development.
So, things had gone well, and he was ready for the next step!
Gareth explained, 'I was ready to move into my first office space, and started looking, hoping to get something in the centre of Stockport. I heard about office space being available at Merchants House and arranged a viewing. I really liked it and it just felt right. John has been really helpful with settling us in to the office and we are getting to know the other tenants. The office is in a great location in Stockport's historic market place. The area has seen a lot of redevelopment since I've been here and has great places to eat and meet with customers.
I am looking to the future, we have just developed a B2B showroom mobile app for a global brand, which hopefully marks an expansion into more agency-like projects and services.
We're planning to grow the team significantly over the next 12 months as we continue to help new businesses with their technical challenges.
I believe we have the perfect base to do this from Stockport…….
Watch this space!