A Belfast company which provides health and safety services for industry was planning a new Manchester office after already expanding its operation into Dublin.
The Fiontar Group, based at the Innovation Factory in the west of the city, has grown from a one-person operation in 2012 to a business working with the likes of Google, JLL and US Bank.
"We currently employ seven people in Belfast and Dublin and have a base in London. Our goal was to open a new office in Manchester in 2020," said the firm's chief executive, Stuart Jameson.
"The company has grown every year. In the past six months we have focused more and more into recruitment of health and safety personnel in construction across the UK and Ireland."
The firm moved into the Innovation Factory on the Springfield Road a year ago and the chief executive said the site has proved to be invaluable in providing new business and contacts.
The facility is owned by Belfast City Council and operated on their behalf by Oxford Innovation. Centre Director Majella Barkley said: "At Innovation Factory we encourage collaboration and creativity and Fiontar has grasped every opportunity to grow its business."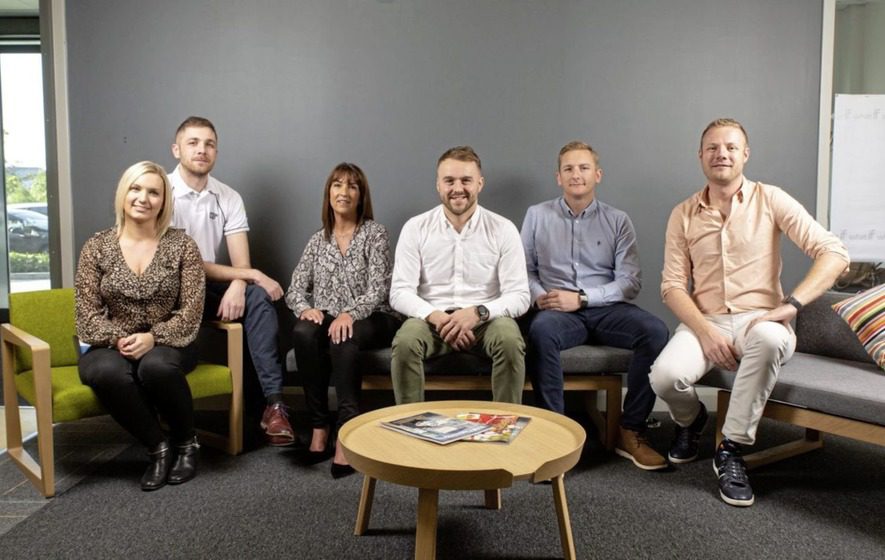 Majella thought an expansion into SBIC could be the perfect solution for them and contacted our Centre Manager John to chat through options.
The rest is history as they say!
Stuart visited the centre on Monday and agreed there and then to go for a small office, we are now sorting out the paperwork.
After the tour, Stuart said, "Thanks John, loved the vibe of the place and your tour was great! My mum loves it too, which is always a good thing!
We are delighted to have them on board and look forward to supporting their continued growth. We are standing by with all things SBIC, dedicated business support, networking events, workshops and much more.
It's equally fantastic to utilise the reach of Oxford Innovation centres across the UK to facilitate this move with the minimum of fuss and research for our customer.
If you would like to find out more about Oxford Innovation then please visit testoibreakou1.wpengine.com