HR Heroes were the first new customer to sign up after we relaunched as the Stockport Business and Innovation Centre (SBIC) back in September 2013. That's five years ago this month!!! They were exactly what we were designed for, a developing start-up for which we could provide a flexible space with wrap around business support. Both founders were disillusioned with working for corporate companies and decided to take control of their own destiny!
Read more about their journey below.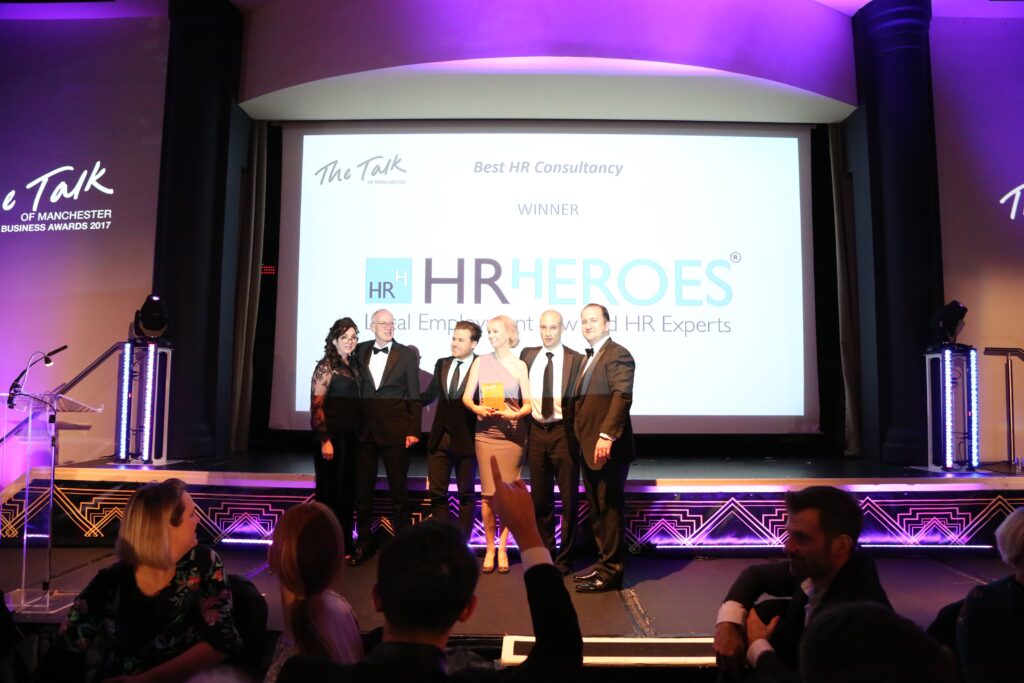 Founders Caroline Wood and David Coulter told us, 'When we were introduced by a mutual acquaintance we realised that there would be synergy if we were to take the big step to go into business together. We had a broadly similar approach, complimented one another's styles and realised working together would be of benefit to us both if we could make it work. We craved the flexibility of working for ourselves but knew there were serious challenges involved too. In the end we decided to go for it and crucially spent time planning what our business model would look like, thereafter HR Heroes was born!
As you talk to us now we have been operating for 5 years and are so proud to say that's without needing to take the support of investment from other individuals but whilst hiring our own staff. We have grown consistently each year with the client base expanding on a quarterly basis. Looking back on our journey we are incredibly pleased that our vision combined with hard work has seen the business grow and enabled us to transform our working lives. BIG tick in the box!
Being based at SBIC from the start has enabled us to effectively manage our overheads. We have been supported to grow and have recently expanded into our second office here. The flexible leases and practical help made the move from our original office to a larger one easy and simple, with no real disruption. This is no surprise, the SBIC team are always on hand, helpful and friendly!
Caroline Wood and David Coulter, the founders of HR Heroes.

Running a small business can sometimes leave you feeling quite isolated so the unique environment and engaged community of businesses at SBIC has been a real positive and something we continue to value. We have seen the centre itself develop, from day one, alongside our business. It has attracted more and more businesses and developed a name for itself, somewhere people want to be, which is great news for us too. The vibrant atmosphere and opportunity to get to know and work alongside others who are at various stages of their business journeys is inspiring. Many of the businesses based here have become clients of ours and this is something that is replicated between other businesses across the centre.
We have been breaking new ground further afield recently and have been particularly delighted to have been asked to manage the entire HR and people transition for a US business that purchased 2 large UK businesses with multiple sites. A large US defence contractor acquired two leading UK businesses and had no UK based HR/Employment Law capacity to manage the transition, in steps HR Heroes and we have been so successful that we have now become an integral part of their business support!
We are looking to grow the company further with new staff in the next 6 months. Having the time to focus on our business whilst everything else is taken care of, thanks SBIC, has really been fundamental to our success and we are looking to expand in line with expectations and open a second office in the south of England in the near future, how exciting………..