LiCa Scientific have been here at Stockport Business and Innovation Centre (SBIC) for nearly two years and during that time have continued to develop and grow. Read on to hear what inspired Matthew to start his business, turns out it's all about work life balance!Read more about their journey below.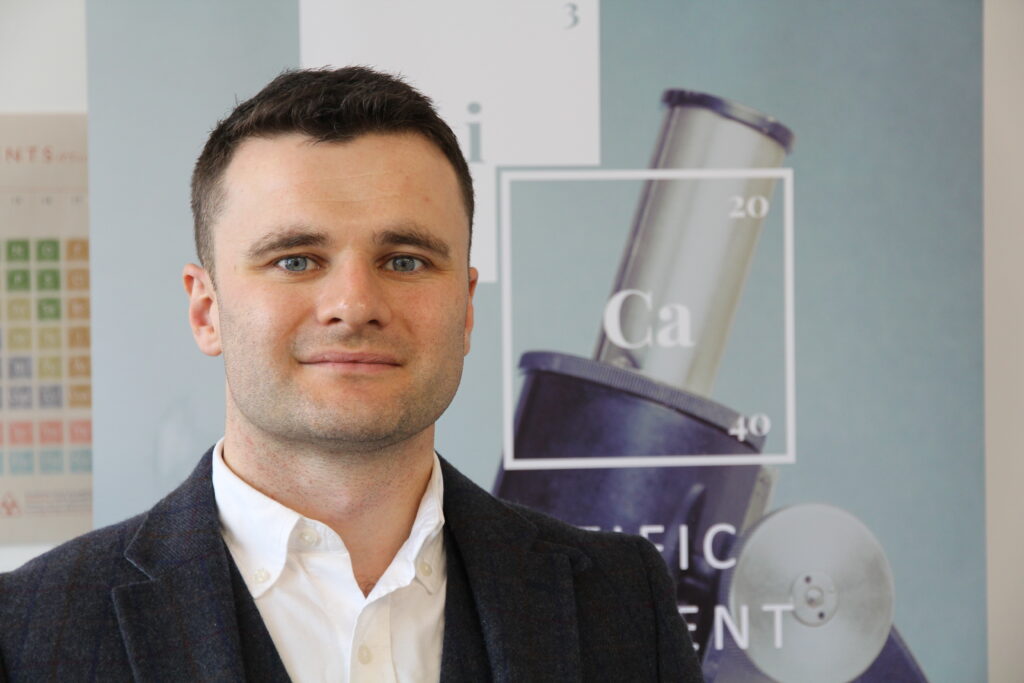 Matthew Rollinson, founder of the business said, 'I had just exited a previous business I'd been a Director of due to issues around my work life balance. My personal circumstances had changed, with a growing family I needed work flexibility.
As a result my business was born, this was an unexpected move which was initially a bit turbulent, but I'm glad every day I did it!
I had the benefit of strong experience and network relationships from 12 years of working in my field. SBIC provided me with a virtual office so I had a trading address and a more solid feel for the business, rather than working from the back bedroom at home.
This company exists because I would not compromise on my work life balance!
That said, cash is king to any company and in year two we are closing in on sales of £200k. It goes without saying this has been done while maintaining that fantastic work life balance, so it proves to me you don't need to sacrifice the family life in order to be successful.
The centre provides a fantastic working environment, with business support delivered through one to one sessions with the Incubator Director, Tony Corcoran to the various workshops, networking opportunities and signposting to other support services that really set it apart. We are in a vibrant environment so if there's a new development like GDPR or a good trainer like Deborah Ogden, Positive Impact Coach, coming in you hear about it.
"A real high has been placing a Chief Technology Officer, a step up for us to be working at this level, another head-hunter had previously tried and failed and we got the job on a trial basis. We succeeded, both the client and we were delighted and we hope this will be a springboard for more work of this kind."

Matthew Rollinson, LiCa Scientific
SBIC itself is a big part of our success as a business like ours needs credibility and to project a professional image, so having a centre like this to work from has been key. From providing information about awards we can enter to most critically providing the grow-on space when we've needed it, these things have had such a positive impact on our growth. We literally went from the business lounge on a one day a week arrangement through offices of increasing sizes to where we are now without really any disruption.
The small things too, I had a problem with my landline once but within fifteen minutes John, the Centre Manager, was in my office with a phone and we were setup with a new main telephone number!
I am excited about the future and am planning to add more staff to the business. My ambition for us is to be a highly utilised and respected resource for the chemical and pharmaceutical market. We already work with some of the world's largest companies in this sector and there's some advanced discussions happening with new clients as well as plans afoot in Europe…..
It's important to stick to the values and reasons we are here though, so still to be on the school run and home for teatime!