Trust, an award-wining branding and digital agency was set up in 2011 and moved into the Stockport Business and Innovation Centre (SBIC) in October 2016. They love their home here at SBIC, read how it has facilitated their growth and development and what interesting and exciting things they get up to!
Read more about their journey below.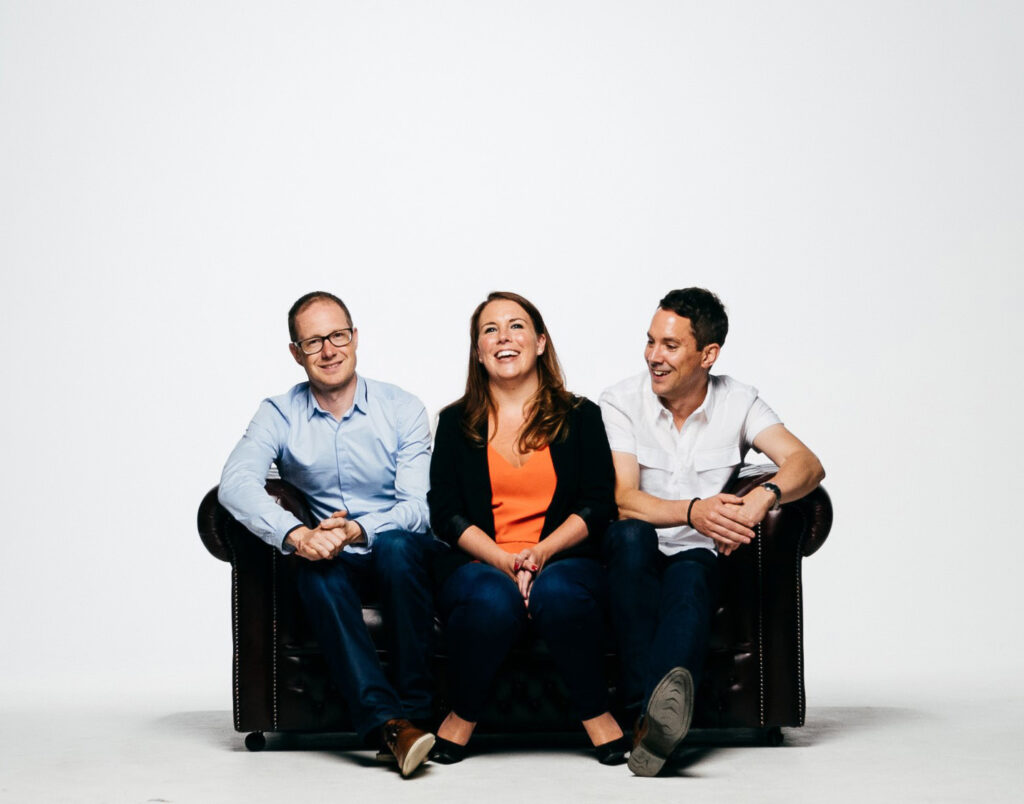 Stuart Bradley and Carl Sadd, the founders of Trust, are passionate about design and building brands with love and trust. They said, 'we set up our business having worked for lots of different agencies across Manchester. We shared a vision of communicating with clients and looking after the team in a better way, trusting creatives to have a closer relationship with clients as this collaboration ultimately creates better, more effective, work.
With our company established we welcomed Gemma to the team in 2016, to develop new business and grow our existing client relationships. Gemma also shared the belief that things could be different, and the three of us are now busy building the antidote to the traditional agency!
After the genius of Gemma's appointment, the next high was us being named as Business of the Year at the Stockport Business Awards 2016! It was an incredibly proud moment, to be honoured amongst our peers and against some fantastic competition.
However, that pales in comparison to how proud we feel now when we look back at what we've achieved in building Trust over the last seven years – the team around us are undoubtedly our biggest success!Stuart Bradley and Carl Sadd, the founders of Trust.

The space here at SBIC allows us to be creative, innovative and achieve growth. It also helps us attract the right kind of talent, getting people to accept a job at an agency outside of Manchester can be difficult but the perks of free parking and the other facilities in and around the centre definitely help.
We've moved to bigger offices here twice already, and are planning a third in Summer 2018 – very exciting! The community of entrepreneurs are a great resource; we know we can tap into their expertise and support if we need to.
The events that the centre puts on are incredibly valuable, and we've been lucky enough to have speaking slots at a couple, which is a nice way to share our expertise, support fledgling businesses and more widely let other tenants know what we do.
2017 was a year of frankly incredibly growth for Trust. With five new hires over the last 12 months, we've built a team we love and a client base we respect, and the plan for 2018 is to ramp it up even further. Our objective, by this time next year, is to have doubled in size, grown to fill our new bespoke office space at SBIC, and to be able to share even more positive news about shaping great brands than we did last year!