Are you wanting to turn your business idea into reality or take your company to the next level this year?
If so, our new coworking facility could be the answer!
Giving entrepreneurs the opportunity to hire desk space, from just half a day, in a location where they can access tailored business support and specialist workshops, the coworking space here is tailored to complement our range of products.
The flexibility that coworking offers has seen its popularity grow significantly.
Through coworking, start-ups, freelancers and consultants have the chance to be part of a collaborative community where they can make new business contacts and have access to mentoring and on-site business support.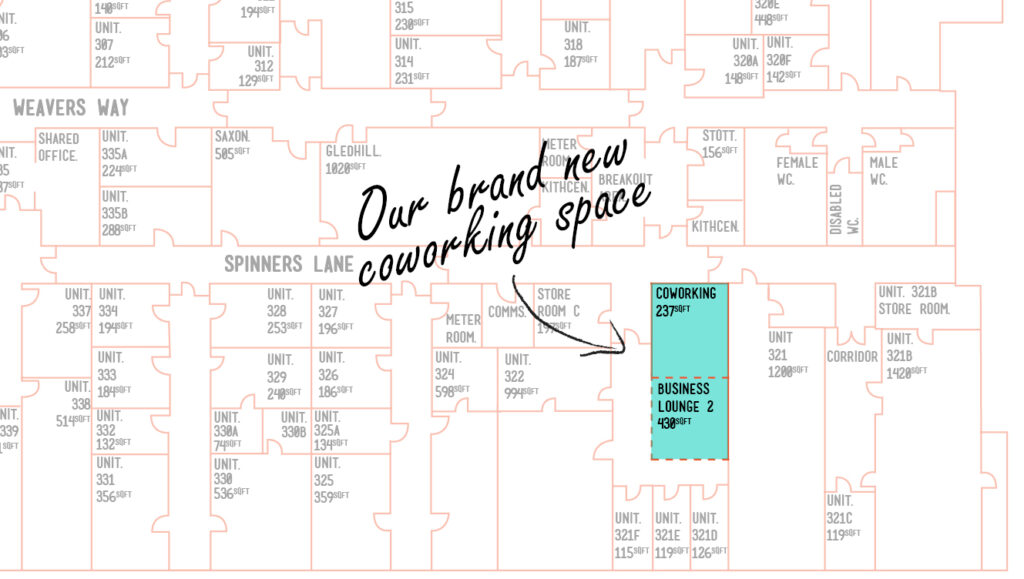 We have been delivering first class business support and flexible workspace that combine to help young companies thrive since opening in 2013. During this time we have supported over 300 businesses many of which have expanded within the centre and others moved on to purchase their own premises.
Today we are home to 70 businesses and provide tenants with a range of advice and guidance to help them be successful and sustainable, whilst also connecting them with other like-minded businesses and services that can facilitate the growth of their company.
Councillor Kate Butler, Cabinet Member for Economy and Regeneration at Stockport Council said: "Providing both a professional environment to be based in and ways to connect with new business contacts, the opportunities that the coworking space at SBIC offers are huge, and I'd encourage local businesses to look into how they could benefit from this."
The coworking space is available to book from half a day and includes access to wifi and the Business Lounge and break out areas.
John Booth, SBIC Centre Manager said: "The centre reflects the dynamic nature of the business community in Stockport and we are proud to have such a diverse range of talent. We have a wide range of sectors with a strong presence in software development and website design, along with more traditional sectors such as finance and recruitment. We have introduced a co-working facility for our customers, who may need an additional desk during busy times and to accommodate visitors who require a place to work. We are also offering membership schemes, where desks can be reserved from 1 to 5 days a week on a monthly contract. Do get in touch to learn more or book a tour. "