We asked David, Managing Director, to reflect on all things Right at Home…..
'I always wanted to run my own business but was unsure what to do and concerned about doing it on my own. I spent some time with an old colleague who runs a Right at Home franchise and realised I could run my own business and deliver something meaningful in my local community, thus Right at Home Stockport came to be.
My daughter Ella is Down Syndrome, whilst she is a fit and healthy young lady, she needs daily support which my wife and I provide. I want part of my Right at Home journey to help support people with learning difficulties. Not only will this help develop them, but I can learn for my daughter's future journey.
Whilst running a care business is challenging, I would not change a thing, as every day I can make a difference.
After purchasing the franchise, in November 2017, with no staff or clients I started trading from a tiny office at Stockport Business and Innovation Centre (SBIC). I had to learn quickly! It proved a good move; the centre was affordable with friendly staff that were keen to link businesses together. In a little over three years, we now have fifty employees and over forty clients.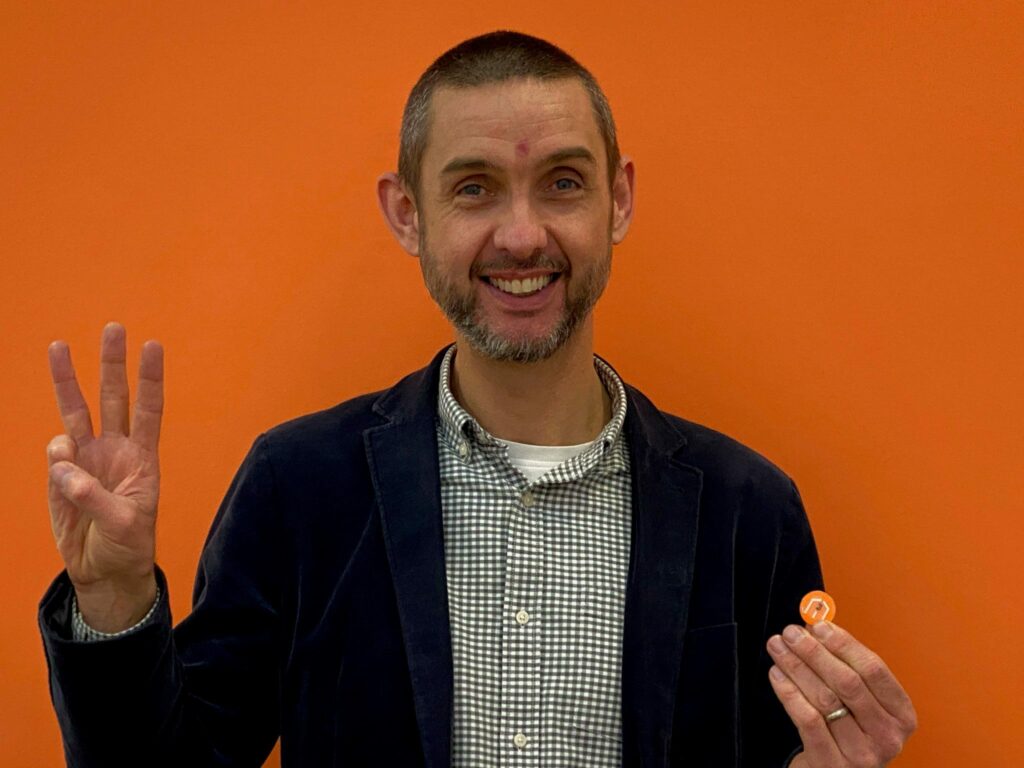 Working throughout the Covid pandemic…..
SBIC has remained open and we have been able to operate by utilising many areas across the centre to maintain social distance and rent additional private rooms when required. This has allowed us to keep the team together, providing the face to face, instant communication which is crucial for keeping our care safe and responsive.
The office team have focused on enhancing the level of PPE for carers and adapted the delivery of training and working practices. As a Health & Social Care provider we are front line in the fight against Covid. Many of our carers have visited clients with a positive diagnosis, it's paramount we provide them with the right support. Continually training our staff is a regulatory requirement and being able to deliver that in the same place has provided a welcome constant.
How we have adapted…..
Right at Home's model is predominantly to support private clients and our main challenge during lock down is that our typical client base is being looked after by family members. Whilst I think it's a positive that one family member can look after another, we are very aware of the strain this can place on families.
We have flexed our service to offer small pockets of 'respite' care, two or three hours per week, to help families balance caring responsibilities, work, and home-schooling children.
About a week into the crisis our business was slowly ebbing away as many of our vulnerable clients shielded, choosing for family members to support them. The telephones stopped ringing and I was very concerned. Then, Stepping Hill Hospital called and asked if we had capacity to support fifteen clients move back to their own homes, so they had space to set up specialist Covid beds. We did, and of course, we said yes!
Within three weeks we had doubled the number of hours we were delivering and recruited twenty new staff, many of whom had been furloughed and wanted to make a difference during the pandemic. It was hectic but we felt we were making a difference. In fact, we have retained three of those staff who found that they enjoyed helping people so much they changed career paths.
Looking forward…..
I think that this crisis has been a massive opportunity for us if I am honest, it sometimes feels wrong to say this when so many people are losing loved ones or have become out of work. However, when the call came my team rose to the challenge and I am sure that we have either saved a life or have helped relieve the pressure on the NHS and allowed them to save lives.
I am now scoping how we can build and improve the business, throughout the crisis we have maintained our 'premium' standards, the plan for 2021, we intend to grow by continuing to deliver quality care that makes a difference.'